Slotting Machines
The best Slotting Machines in India are available at Daljit machines in many variant and sizes. This machine is useful for cutting out slots, splines, keyways for internal and external jobs, machining square holes, etc. Also slotting machines are useful in cutting metal sheets, grooves, keys and forming irregular shapes. It can be used for works as machining circular, concave, semi-circular and convex surfaces.
The variants of slotting machine includes light duty vertical slotting machine, heavy duty vertical slotting machine and export quality heavy duty series have significant features like robustness, tough structure, uniformity and spontaneous functional ability in its construction and design adhering to industrial quality standards for accurate metal productions.
In respect of a machining principle, slotting machine is marked by its vertical tool reciprocation and down stroke action hence most of the time slotting machine is also called as simple vertical shaper machine. The main difference between a slotter and a shaper is the direction of the cutting action. So they both operate in a similar manner.
The machine's exceptional durability to remove unnecessary material from a work piece to show desired shape and size makes it a much useful product in large construction projects. The parts of a slotting machine like bed, cross-slide, hand wheels, column, ram and table becomes a very economical machine tool when used for certain classes of work.
Daljit Slotting machine comes in wide range which from 6" to 40" stroke vertical slotting machine. The Casting used in the production is of High Grade Casting which is seasoned for at least 6 to 8 Months.
The machine offers a hassle free performance due to its make of rich quality raw materials. So make sure to buy from a reliable and reputed tool room machines supplier.
Read more on slotting machine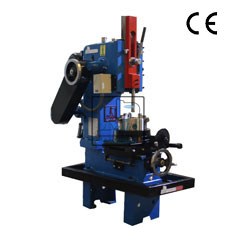 DLS-6 Light Duty Slotting Machine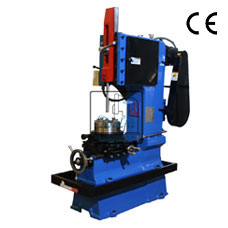 DLS-10 Light duty Slotting Machine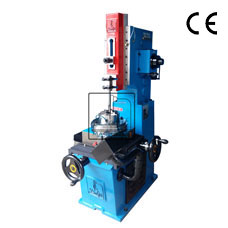 DS-8 Vertical Slotting Machine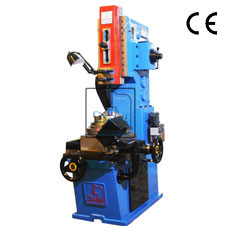 DS-10 –Extra Heavy Vertical Geared Slotting Machine (415V)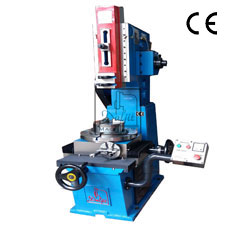 DS -12 ECO (NEW)–Extra Heavy Vertical Geared Slotting Machine (415V)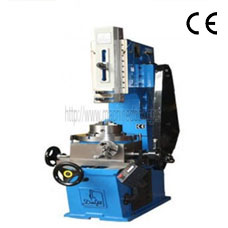 Vertical Geared Slotting Machine Model:- 12 ECO –Extra Heavy With Rotary Table Auto Feed